Here's how you can share your course completion certificate on various channels including LikedIn.

1. Click on the "Profile" icon as shown below.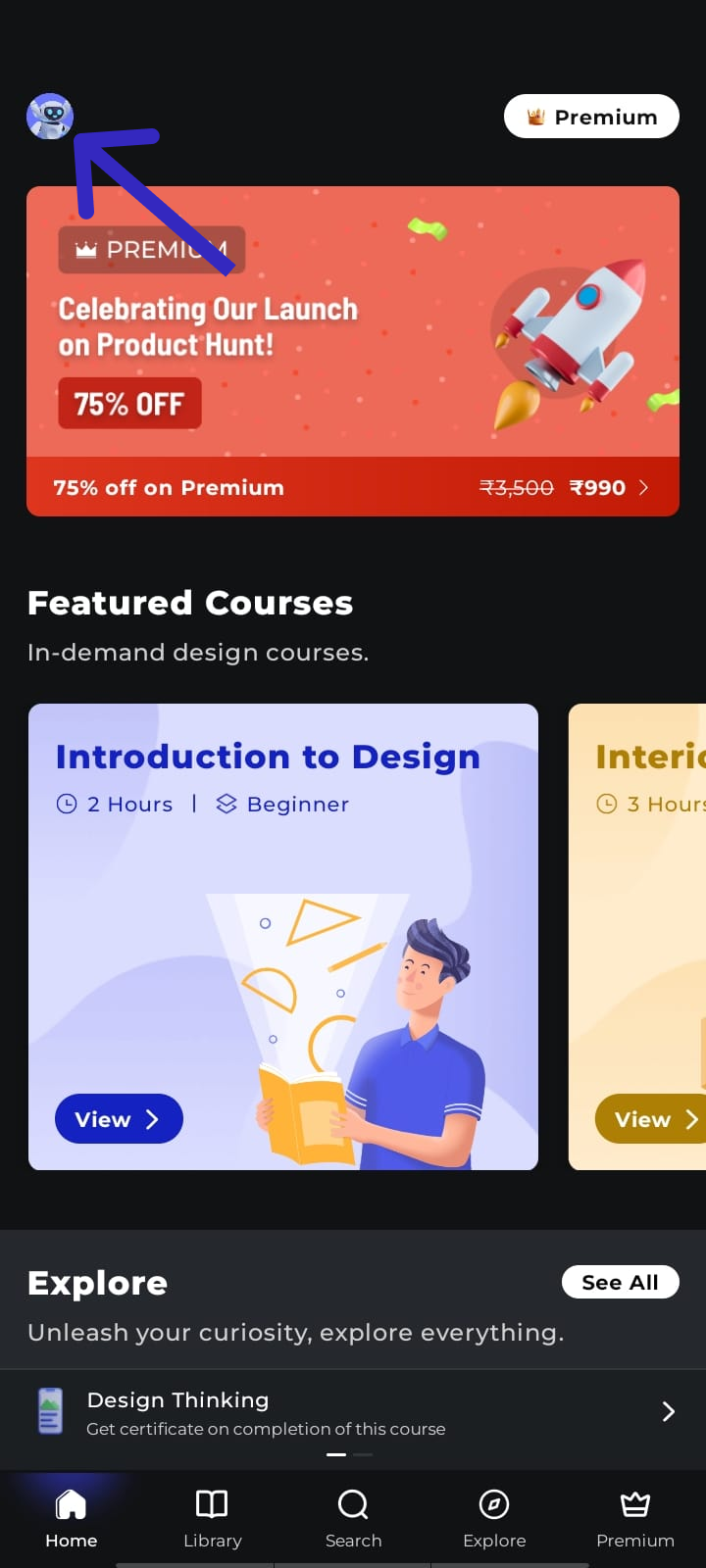 2
. Now, scroll down so that you can see all your earned course completion certificates. Click on "Share" after you have selected the desired certificate.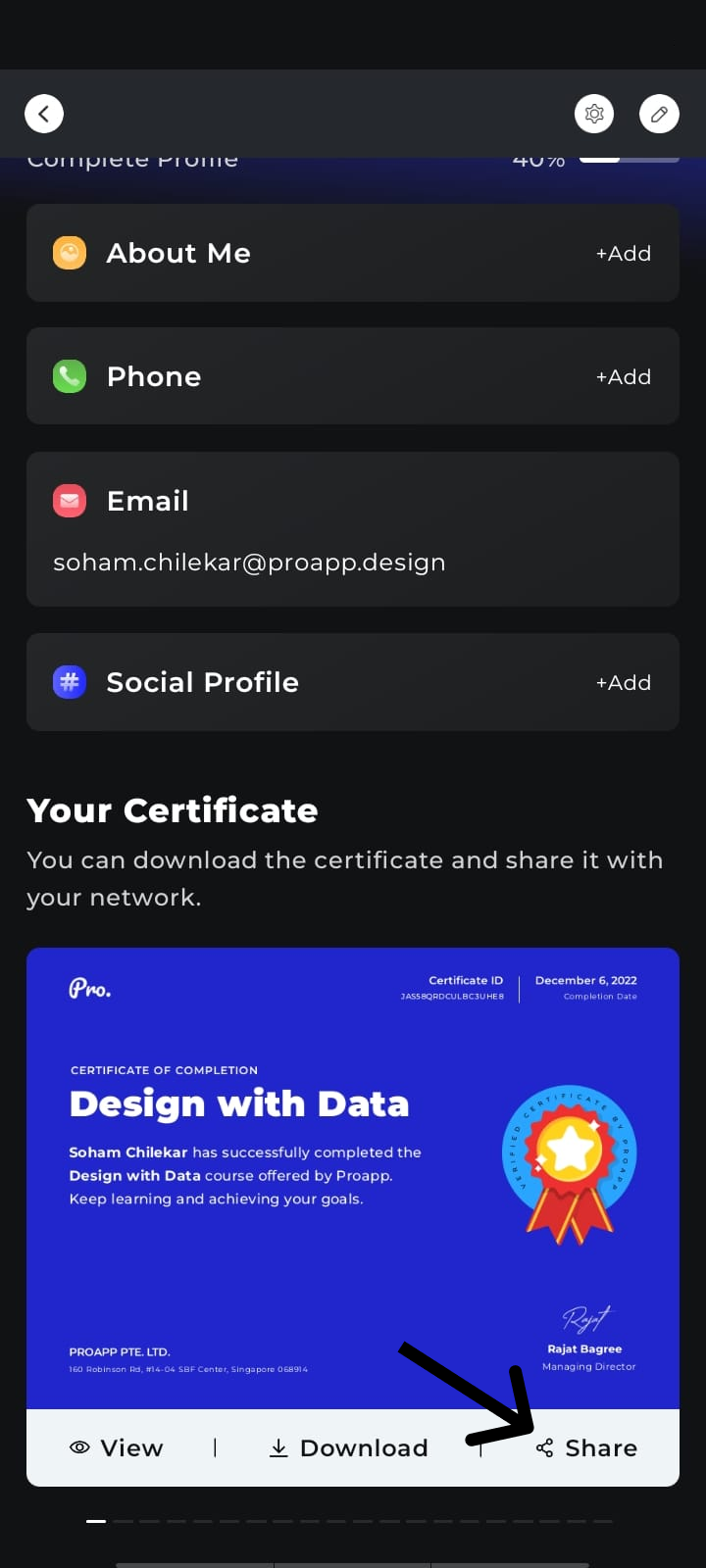 3. Once you have clicked on "Share", you can either upload it directly on LinkedIn or you can share on other platforms as well.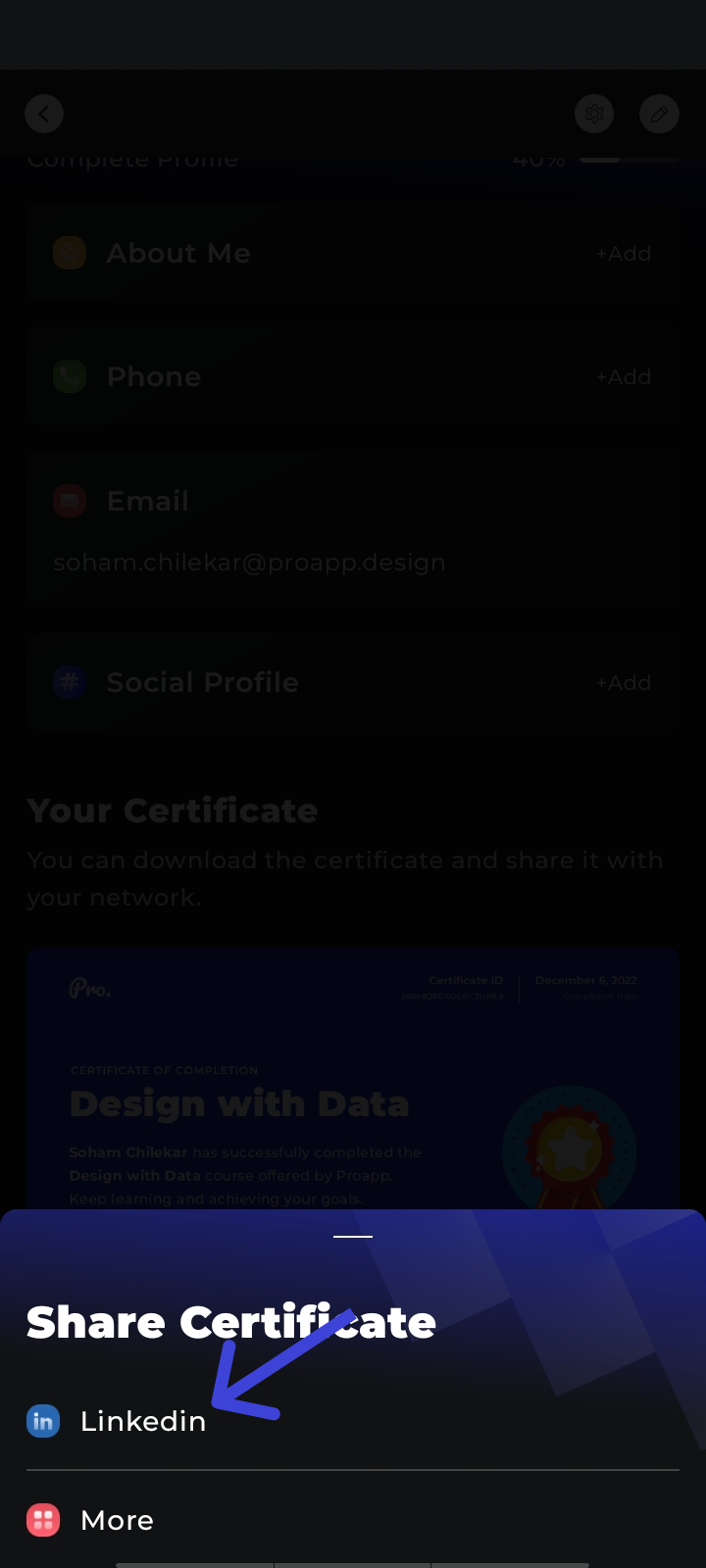 ---
Here's a guide to Upload a certificate of a course you have completed on LinkedIn [Old Version]

1. Open the App and go to 'My Classes'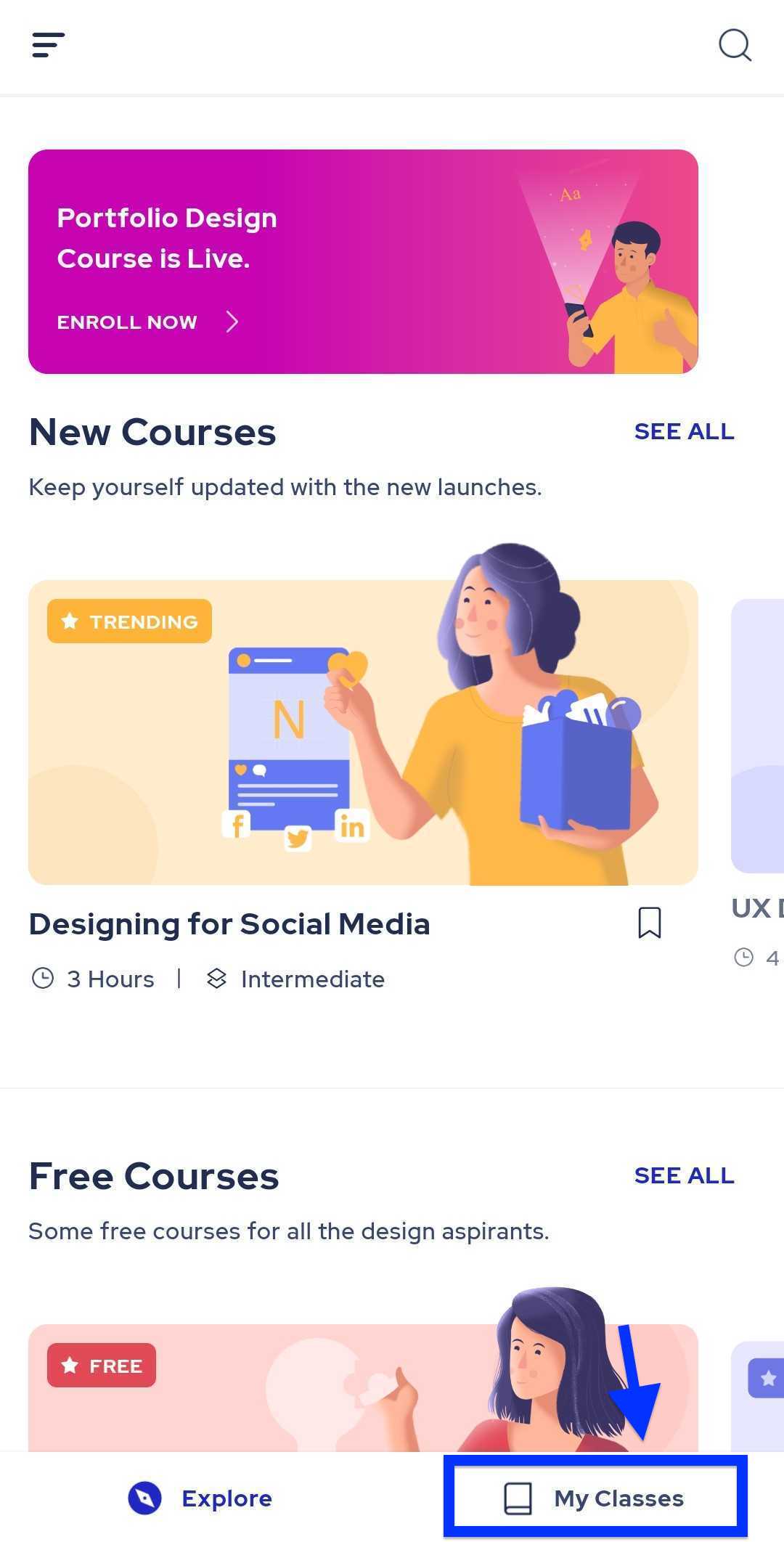 2.
You will find two sections- Ongoing & Completed. Go to completed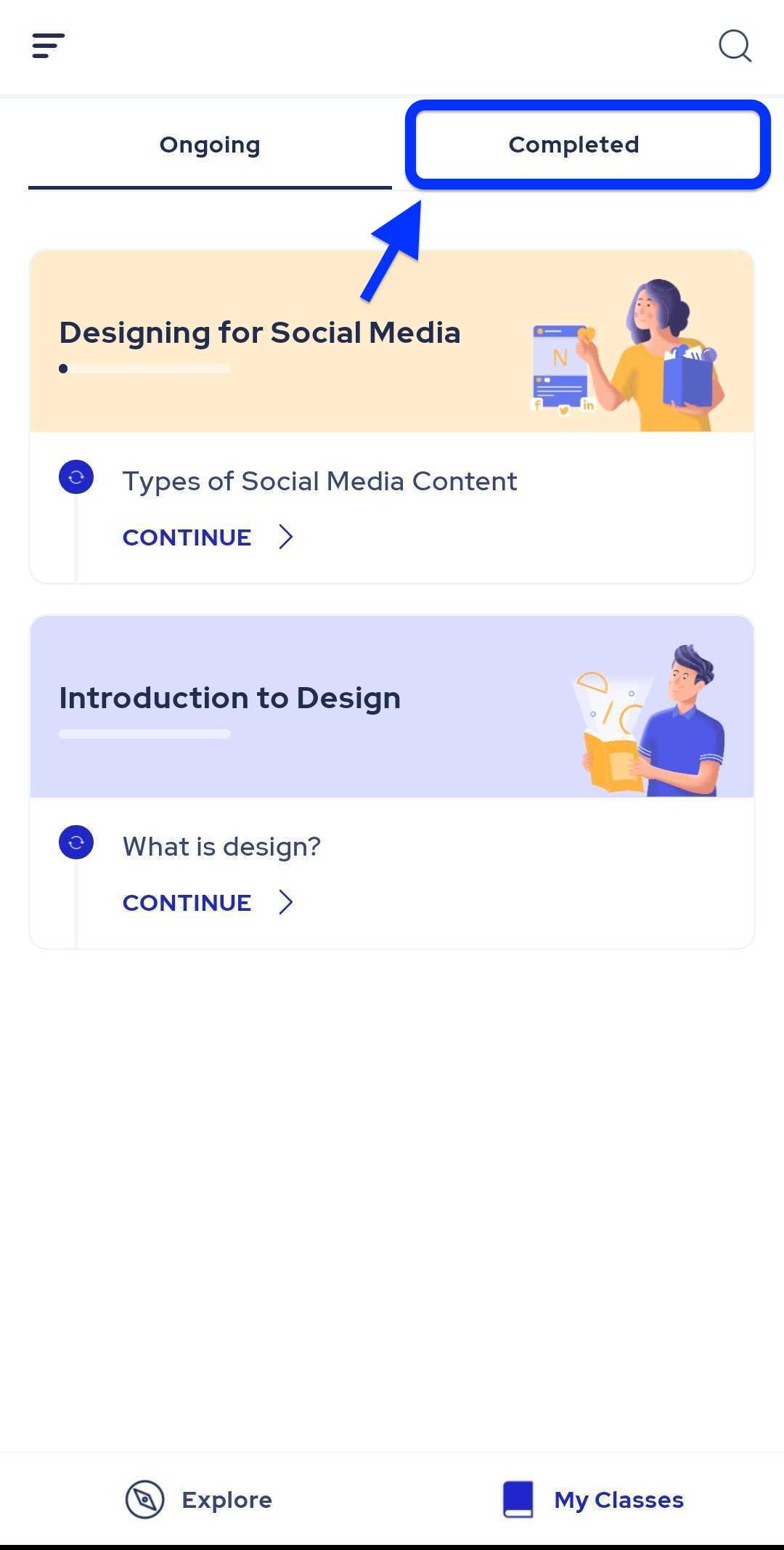 3.
Click on the course of the certificate you need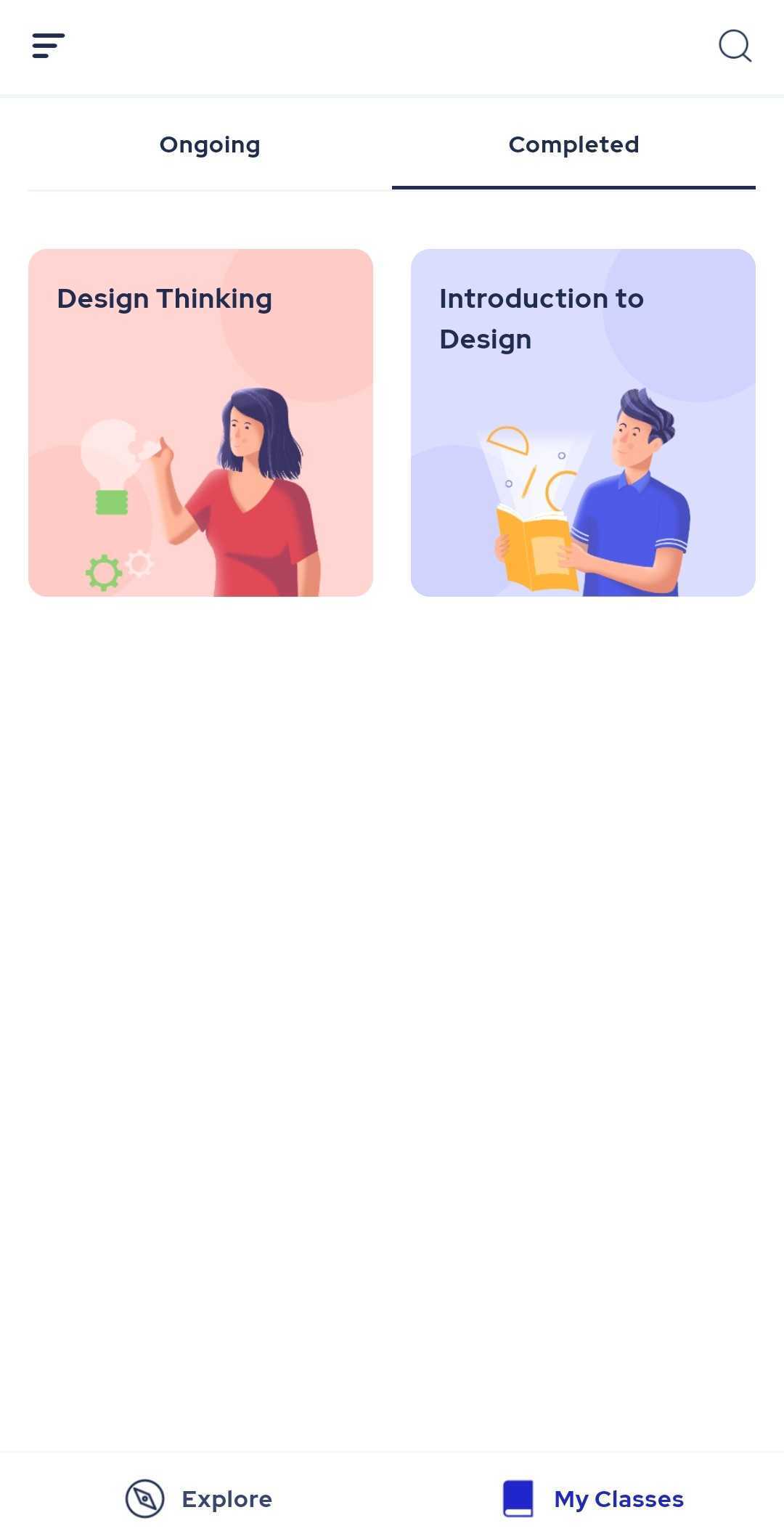 4.
You can now click on 'Add to LinkedIn'.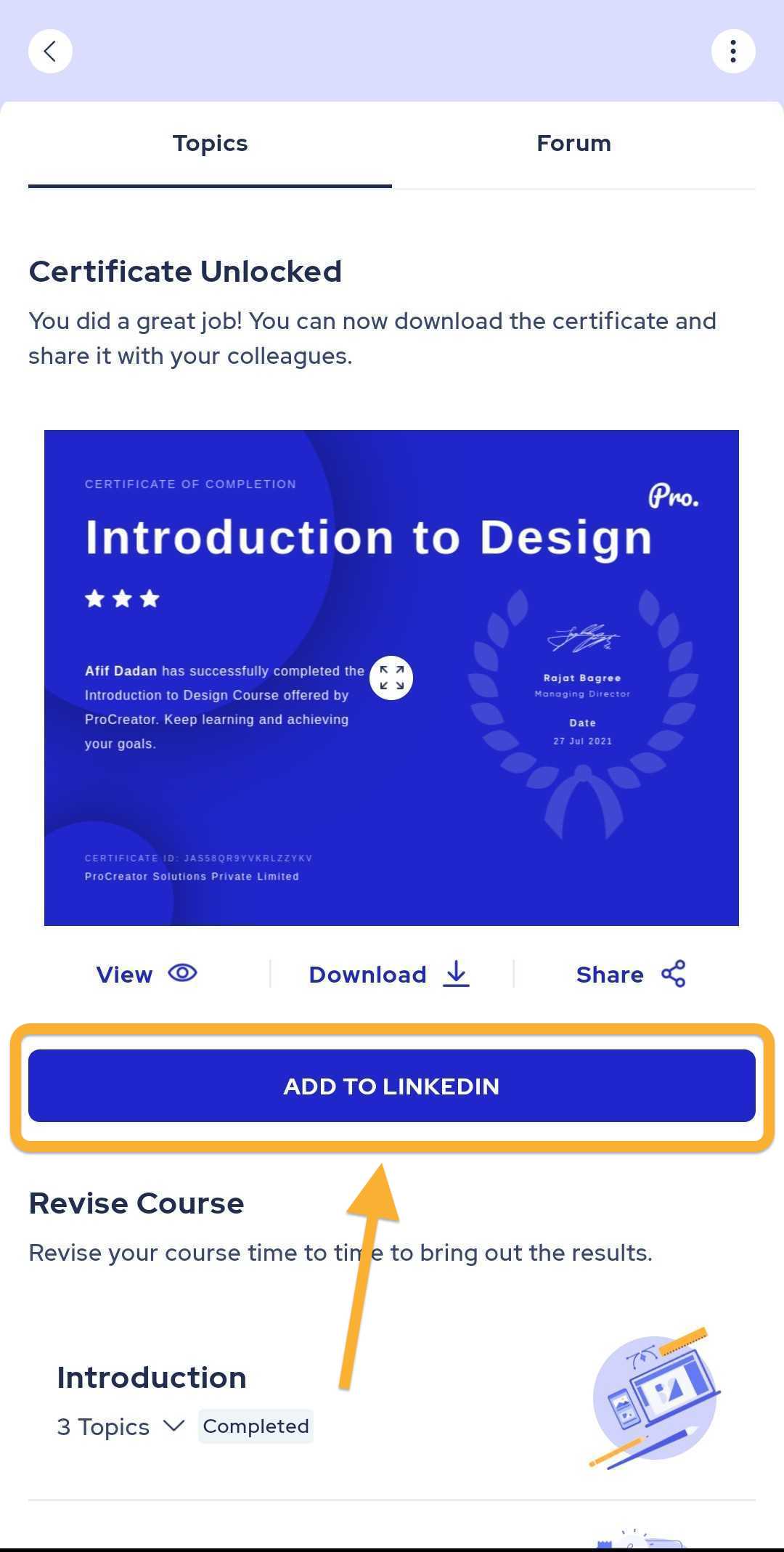 5. You can now upload your Certificate on LinkedIn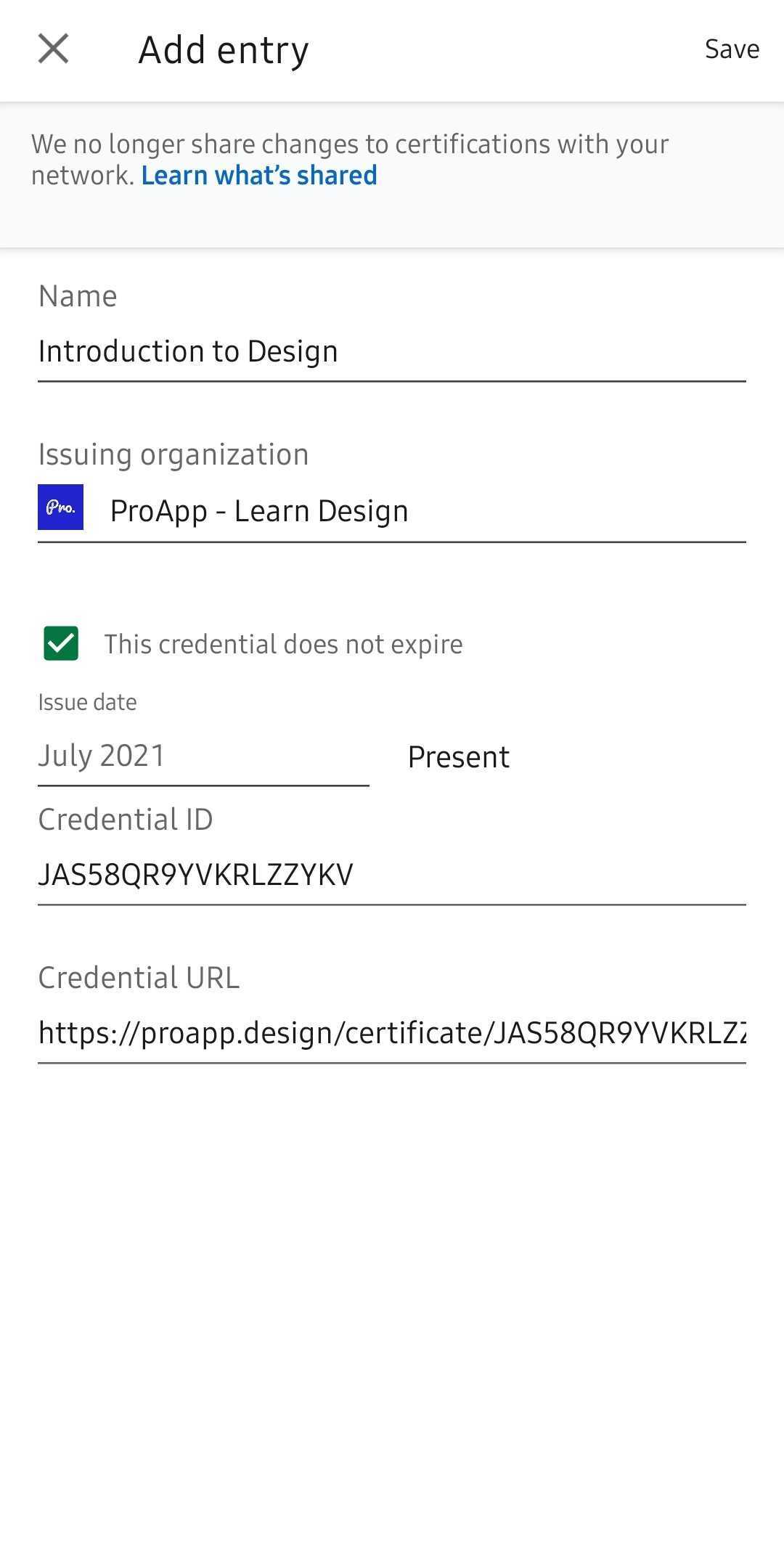 Thank You!