1. Open the App and go to 'My Classes'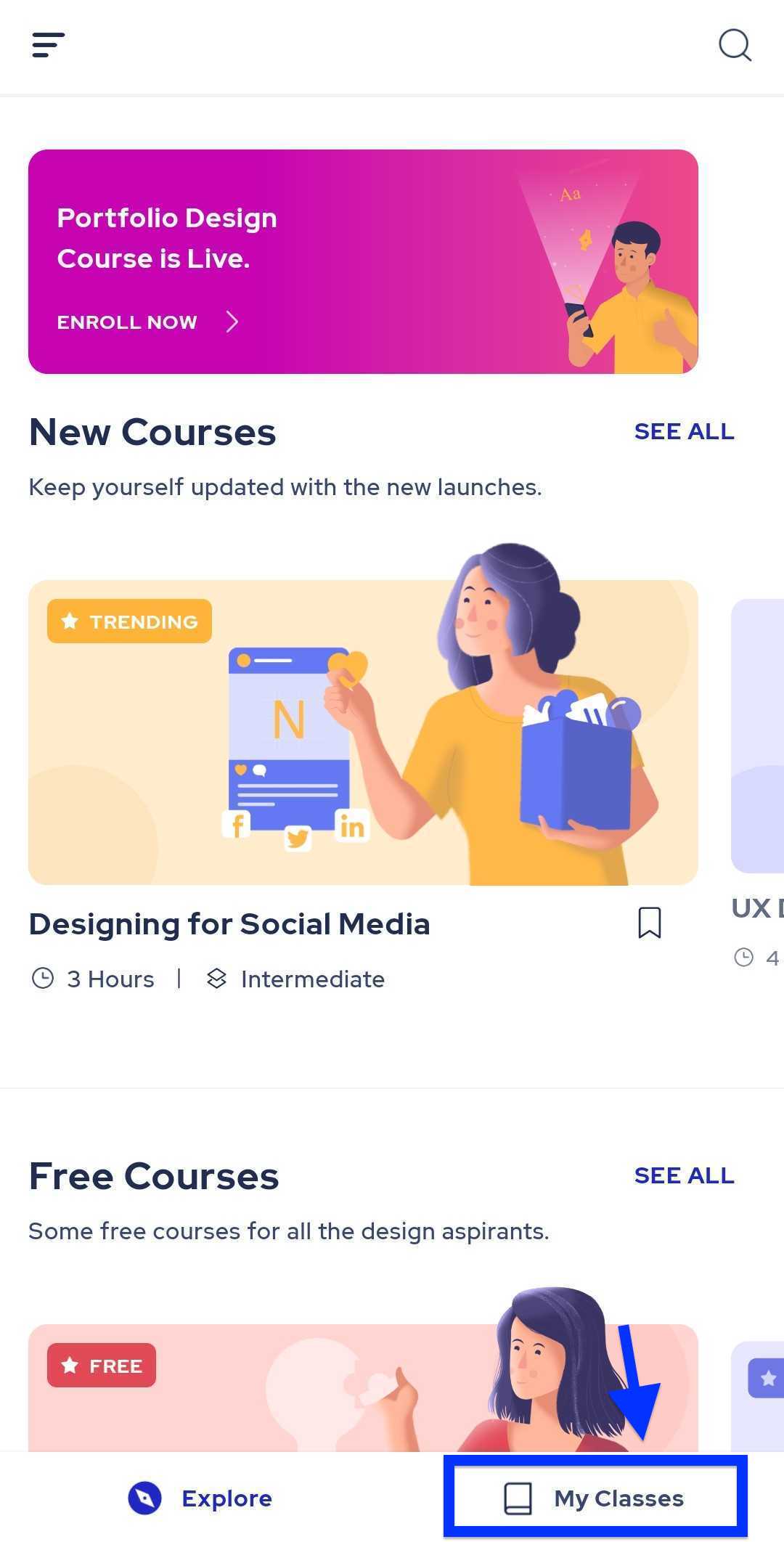 2.
You will find two sections- Ongoing & Completed. Go to completed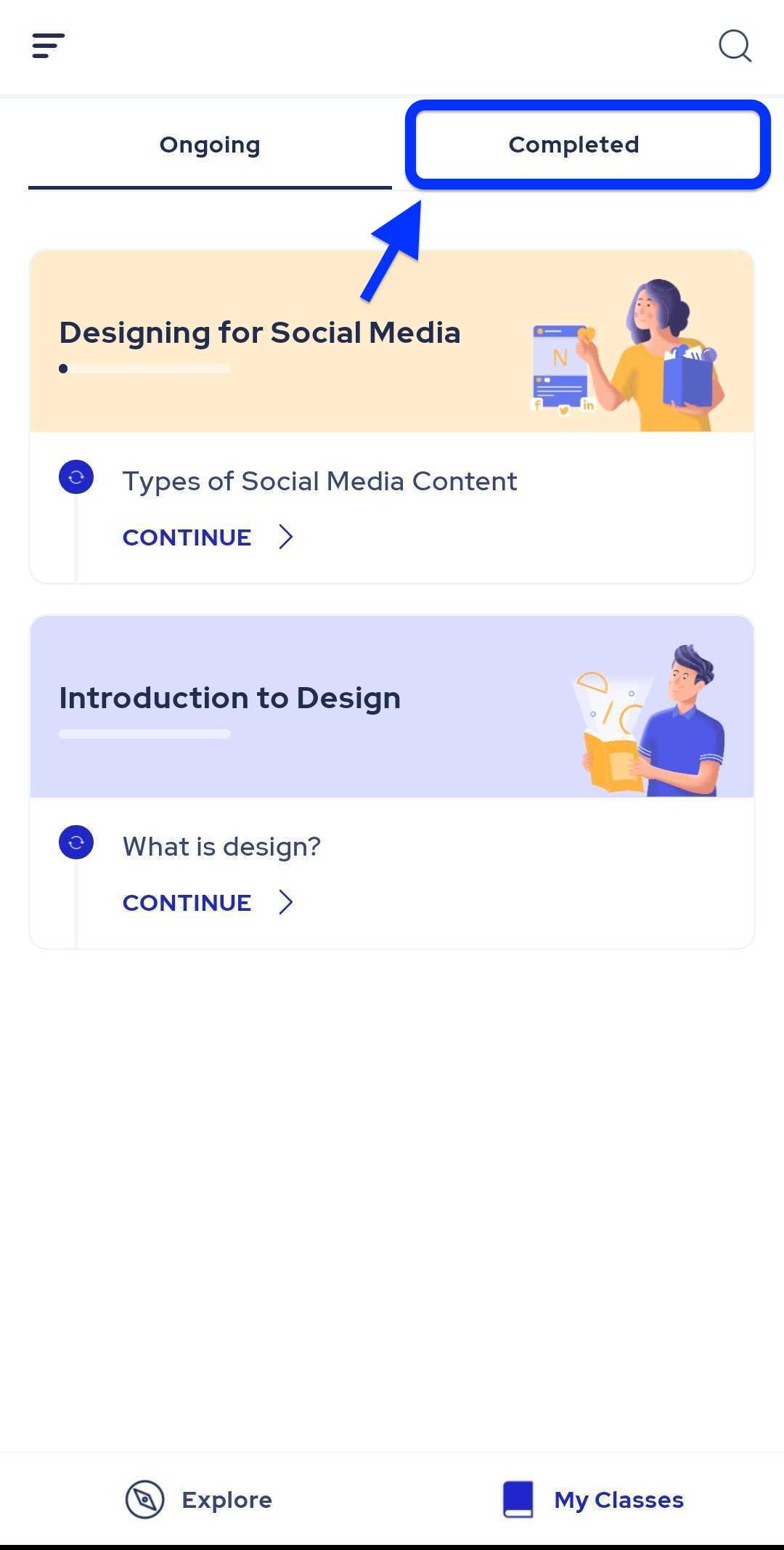 3.
Click on the course of the certificate you need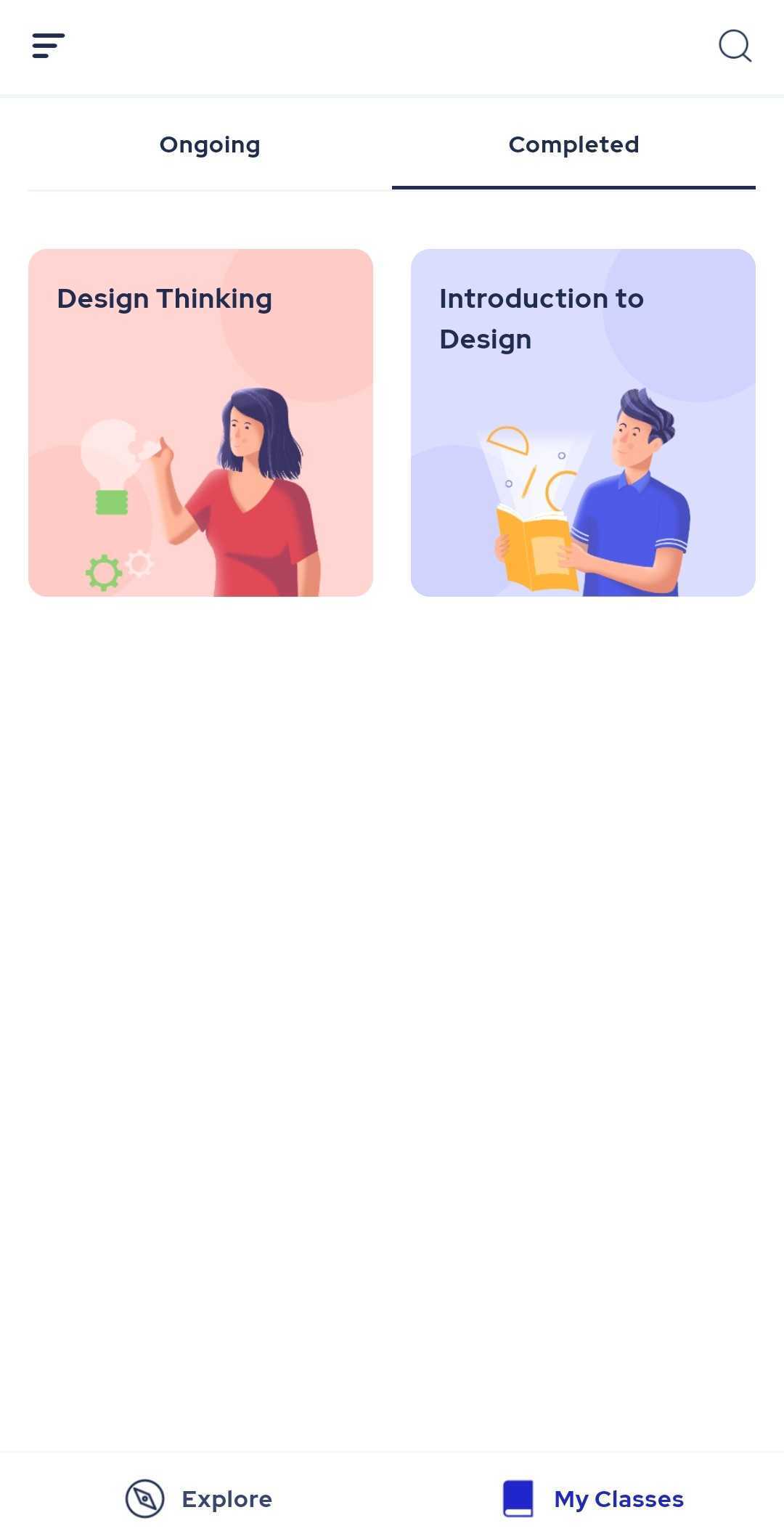 4. Click on Download > Here, you can download your certificate either as an image or PDF.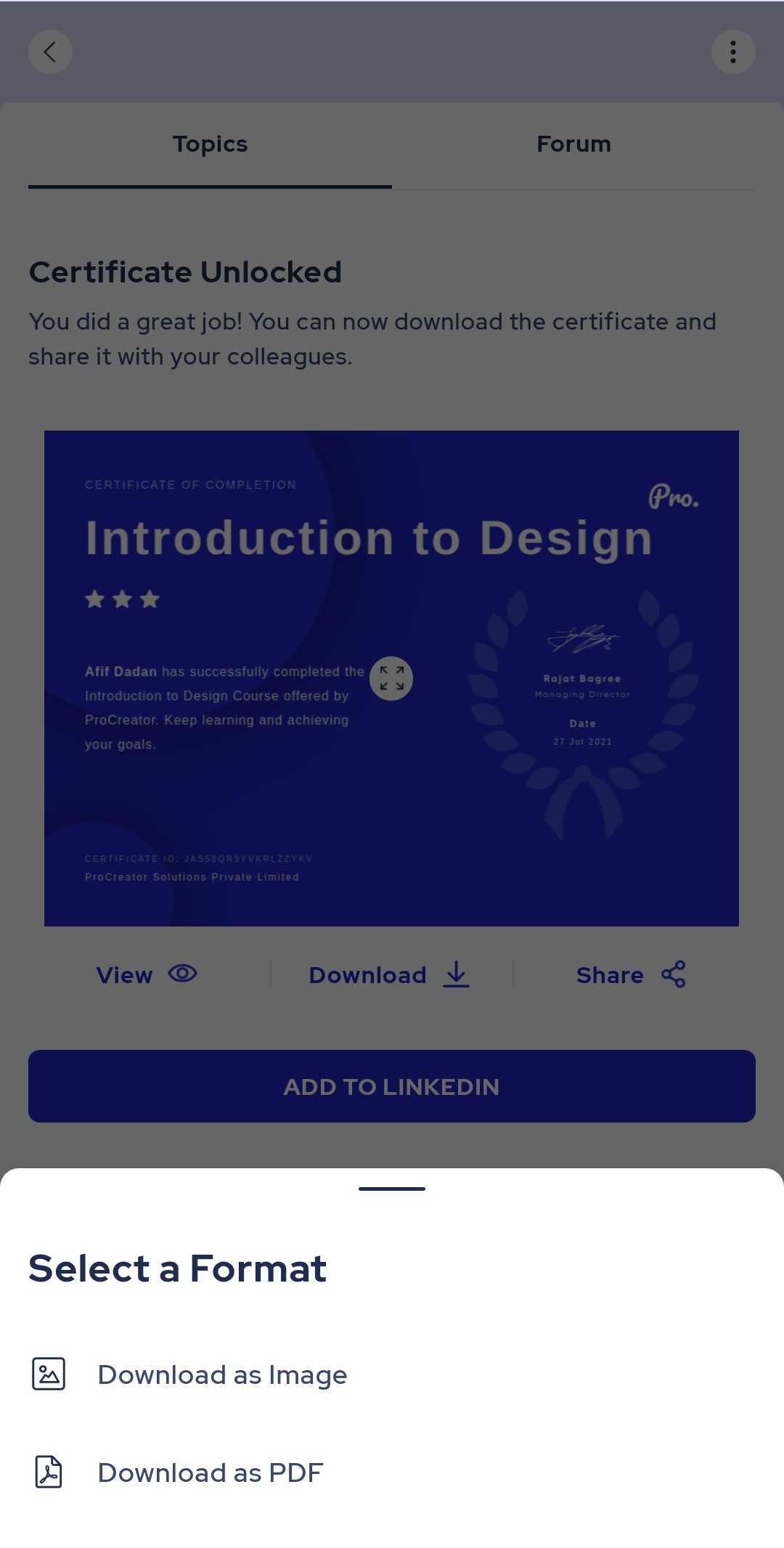 .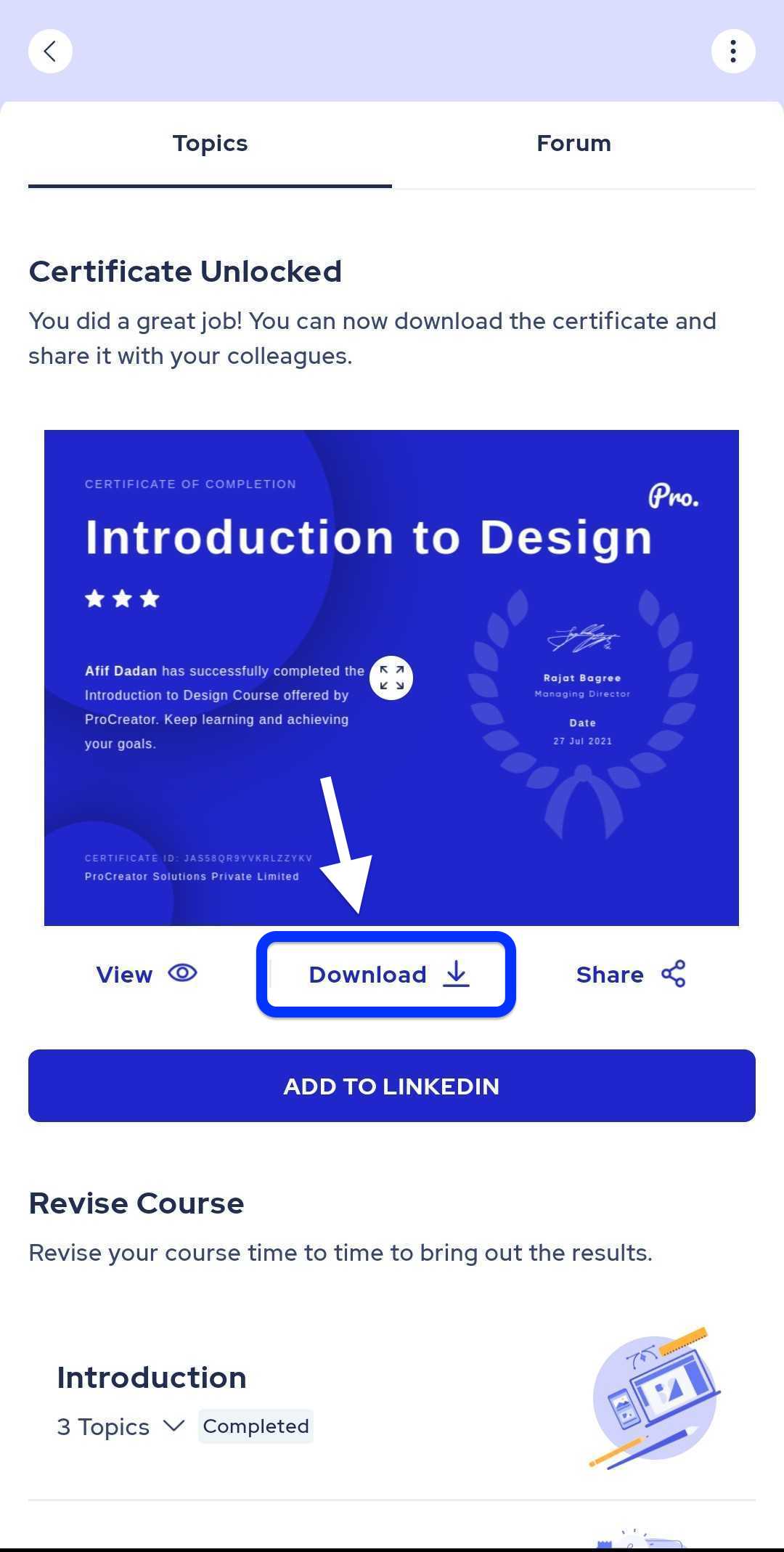 Thank You!